-
We all know that nothing is ever certain except change. Even if the ocean of life is rolling along nicely right now, deep down we all know that anything can happen anytime. How can I prepare myself for life's unexpected little surprises or brace myself for looming realities? What's the method to dive deep within and experience the timeless silent dimension of 'being' … the reassuring feeling that no matter what happens out there in the world, I will always be safe.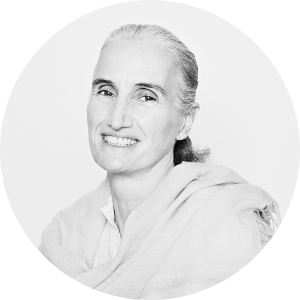 Born and educated in Argentina, Moira Lowe trained as a surgical nurse and also studied Museum Administration out of her passion for art. At the age of 24 Moira set out on a two-year journey searching for the true meaning of love and a higher purpose in life. She met the Brahma Kumaris in 1986 at their headquarters in Mt. Abu, India. Since then her personal practise of Raja Yoga Meditation, her experience and the deep desire to help others led her to help establish meditation centres in several countries in South America.
Currently the director of the Brahma Kumaris centres in Argentina, Moira travels around the world leading personal development and meditation seminars for organizations in the fields of government, business, health and education.
Register and you will receive Zoom Meeting details in your confirmation email.
Or click here to watch on Facebook Live.