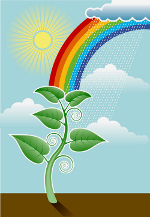 We may try all sorts of physical tonics & methods for health.
Our state of happiness is vital to our chances of maintaining good health. When we have happiness & hope the immune system is stronger.
This is where meditation can help.
If we maintain calmness and stability, it becomes possible to manage whatever life throws at us.
GUEST SPEAKER: Allan Schweitz
Allan is Dutch born but living in the UK for the last 16 years.
As an IT consultant he has worked with major telecoms and banks and spent a year in 2017 working as a part-time lecturer at the University of Salford.
Allan has been a student of Raja Yoga for 17 years and has found the teachings and meditation practice extremely helpful for working under high pressure in stressful environments.