FREE TALK : Actual times 7pm - 8.30pm ( we can't edit the displayed timing - sorry if you've already booked and had the incorrect timing )
REGISTRATION REQUIRED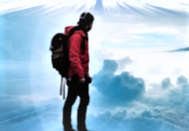 Just like the air, you only know it's there when the wind blows.
Our own thoughts are like this; so incognito that they are only noticed when we or others feel an atmosphere. That atmosphere then influences both ourseles and others. We create an atmosphere and are then affected buy it!
This evening, Jim will explore ways to stay uninfluenced, yet at the same time be agents of positivity and change.
The speaker Jim Ryan is a poet, author, educator and international speaker.
He challenges his audience to see the world through different eyes; using a blend of humour, ancient wisdom and his personal experiences to shift our perceptions. Based near London, Jim has been a student and teachor of Raja yoga meditation for over 36 years.