Global Co-operation House ,
65-69 Pound Lane, Willesden Green,
London
NW10 2HH
सही मायने में आत्मनिर्भरता वह है जहां पर हमारे जीवन के अनुभव और कर्मों का तथा हमारी भावनाओं और विचारों का नियंत्रण हमारे स्वयं के पास हो।
स्व निर्भरता ही आत्मनिर्भरता है।
True self reliance is when I am able to have mastery over my own thoughts and feelings that in turn determine my life's interactions and experiences.
Watch the live webcast at globalcooperationhouse.org/webcast.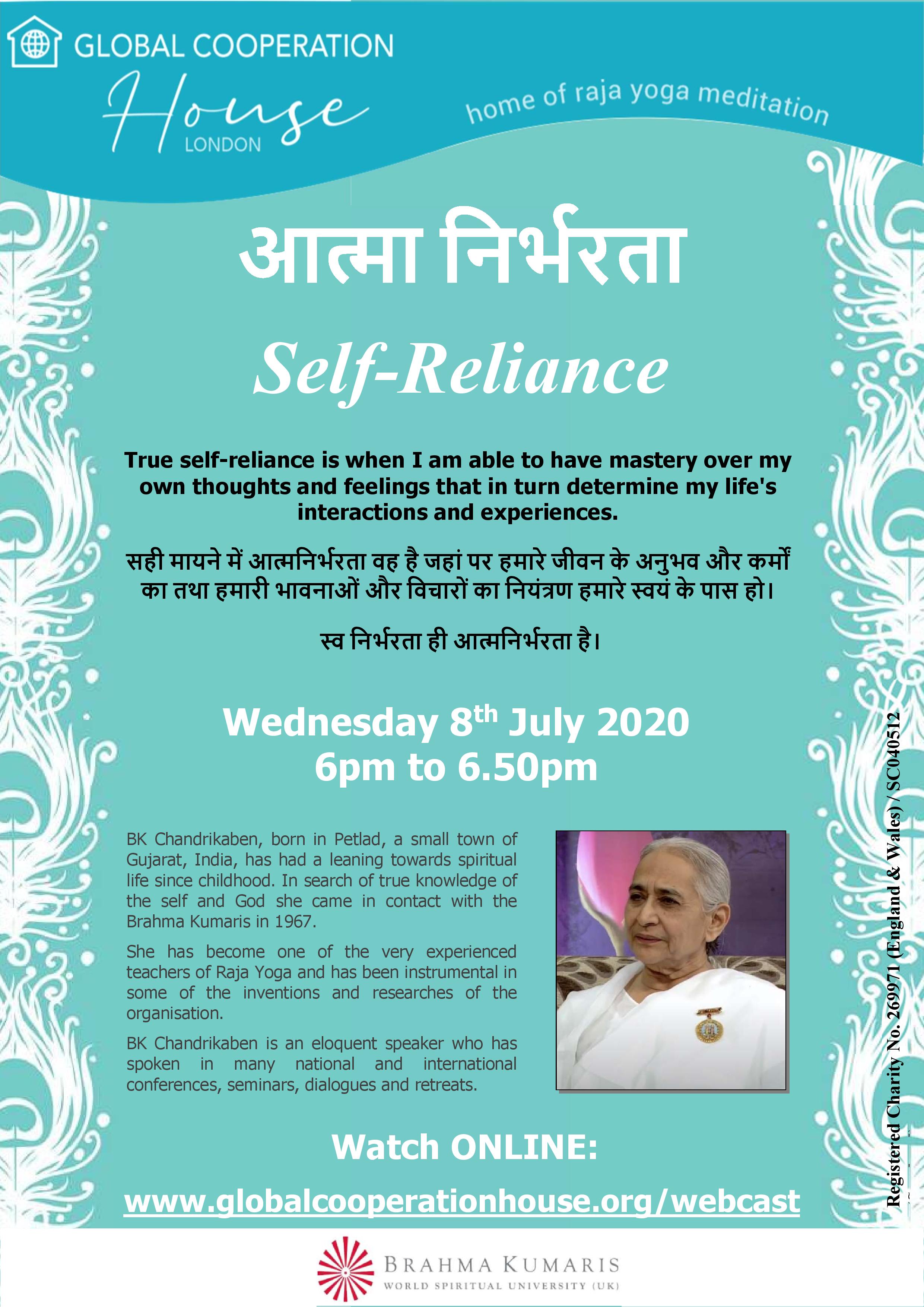 Date(s)
There are currently no planned dates.