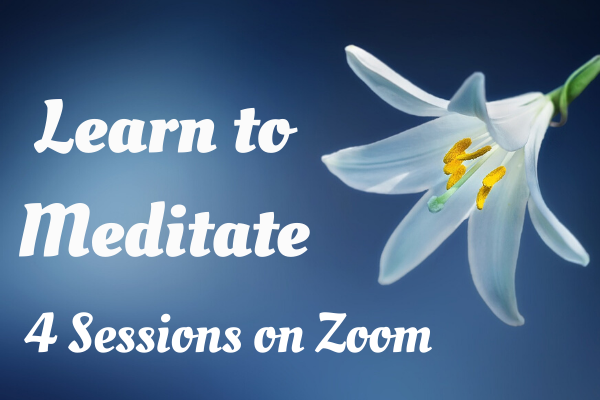 Four weekly Thursday morning sessions.
This series is designed to get you started in the art of meditation.
Each session is a standalone. The 4 sessions are different and you can attend as many as you like. You will be introduced to the basics of meditation practice and to some of the spiritual principles
which underpin it.
You will be encouraged to do some gentle writing exercises and so it will be useful to have a pen and notebook.
Facilitator: Cherry Steinberg is an experienced meditator and retired NHS Occupational Therapist, based at the Brahma Kumaris Leeds administration centre.
How to join
If you have the Zoom app, simply join meeting and use Meeting ID: 81149958503 The event will be set up as comment only. Please mute your mike and video when joining. No password is needed
and no registration required.