Online ,
Via Zoom,
with Inner Space - Oxford
Is our current society adequate to cope with the new future?
Is our contribution sufficient to bring it about?
If not, what needs to be changed?
What is its connection to spiritual progress and higher states of consciousness?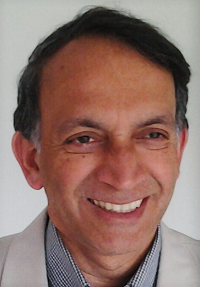 Born in India and presently based in Cambridge, Dr Prashant did his Diploma in ENT surgery from the Royal College of Surgeons in London in 1982. For the past 30 years, he has involved himself in the understanding and teaching the spiritual and holistic principles of life and health. His views on health entitled "The Concept of Total Health" were presented to various medical institutions including the WHO. His main interests are in the field of psyche, emotions, behaviour and health. He is himself a student and teacher of meditation with Brahmakumaris spiritual university. He feels that present day society is conditioned into limitations and that a fundamental shift is necessary for this civilisation to survive. His ideas on consciousness and health, have led to him being invited to speak in more than 80 countries. He has spoken at various Universities, Medical Schools and organizations including the United Nations in Geneva. He presently coordinates the Inner Space and the Center for Integral Health in Cambridge, UK.
Meditation: 15 min | Session: 20 min | Discussion / Q&A: 20 min
Meeting ID: 937 2990 3230
Password: 545171
If you are unfamiliar with Zoom video conferencing or have trouble accessing via the link given above, click the following link to our online resources page, for a simple guide to getting set up. https://oxford.innerspace.org/resources/zoom
You can also email

This email address is being protected from spambots. You need JavaScript enabled to view it.

for further information.
Date(s)
There are currently no planned dates.