Global Co-operation House ,
65-69 Pound Lane, Willesden Green,
London
NW10 2HH
What does the Bhagwad Gita have to say about it? Join BK Denise Lawrence to explore this fascinating topic.
Perception occurs in the mind. Mostly the mind is filled with sensory input. So the mind is oriented to consider reality as limited to sensory perception. However there is another level or dimension of perception. This is also in the mind, and the mind can perceive the meaning of deeply contemplated truths: this becomes the opportunity to transcend material reality and make contact with something far more subtle and indeed more enduring. This is the level of the spiritual. When the mind is oriented in this way, then perception of the soul and the Divine becomes possible. The mind can perceive the hidden meaning that lies behind appearances.
Speaker: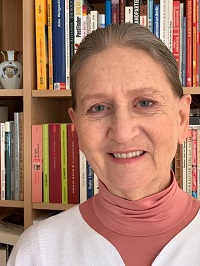 Sister Denise has been a dedicated sister of the Brahma Kumaris World Spiritual University since 1974. Prior to this she was working in TV News at BBC and Canadian Broadcasting Corporation. During the past 4 decades, she has served as coordinator in Europe, Canada and USA and Director of Overseas Communications Centre at the Brahma Kumaris HQ at Mount Abu, India. She travels widely conducting retreats, seminars, conferences etc. She is an author, broadcaster and international speaker on Raja Yoga meditation, spirituality and related subjects.
Date(s)
There are currently no planned dates.