Global Co-operation House ,
65-69 Pound Lane, Willesden Green,
London
NW10 2HH
... Its time to lighten up!
For our last talk of 2020, it will be less talk and more meditation. With Gopi Patel we will step into a cocoon of silence and experience the warm embrace of God's Love and be melted.... revealing the beauty of our light and love in our hearts.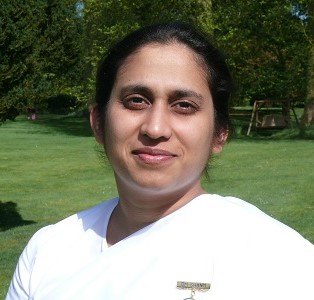 Gopi Patel is an international speaker and spiritual educator. A practitioner of Raja Yoga meditation with the Brahma Kumaris, for over 40 years, she travels extensively, emphasising spiritual values and growth as an essential ingredient in sustainable social, economic development and organisational effectiveness. In this capacity, she has spoken and run seminars on government platforms, ministries, businesses, social organisations and NGOs worldwide. She has over 25 years of experience co-ordinating projects promoting the inner principles of leadership, for young leaders, women leaders, senior executives and thought leaders from diverse fields.
Date(s)
There are currently no planned dates.