Global Co-operation House ,
65-69 Pound Lane, Willesden Green,
London
NW10 2HH
વિજ્ઞાન અને ટેક્નોલોજીએ આપણને ઘણું બધું આપ્યું હોવા છતાં જો મનુષ્યનું સંપૂર્ણ સ્વાસ્થ્ય સારું ન હોય તો સુખ શાંતિનો અનુભવ કરી ન શકાય. સંપૂર્ણ સ્વાસ્થ્ય એટલે તન અને મન બન્ને ફીટ અને ફાઈન. આ વાતને સમજવા માટે ઈન્ટરનેશનલ યોગા ડે નિમિત્તે એક ખાસ ઓનલાઈન પ્રોગ્રામ રાખેલો છે.
Speaker - Praful Shah, California, USA
Praful Shah of California, USA is a Raja Yoga Meditation teacher who has been practising meditation for 47 years. Praful also has very good knowledge of the different aspects of yoga – physical postures and breathing techniques – as well as alternative therapies such as acupressure, electrotherapy, diet and water therapy. He has written several books and articles and regularly delivers talk shows on TV and radio. Praful has a Master's degree in technology and retired as a Professor and Head of Mechanical Engineering Department of a university in Gujarat.
Praful Shah will be interviewed by Usha Vegad.
Usha has been practicing meditation for over 20 years and is an active member of the Events Team at Brahma Kumaris in Leicester. She is a Data Analyst by profession and a single mother who is dedicated to keeping the work-home balance. Her favourite moto is "Why Wait Till Tomorrow if You Can Do it Today?".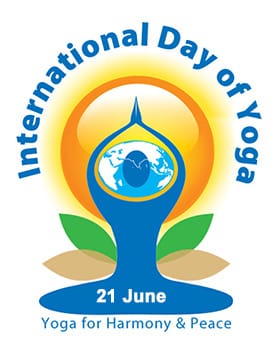 A contribution to International Day of Yoga 2021
Watch live on YouTube and Zoom (details to follow)