Global Co-operation House ,
65-69 Pound Lane, Willesden Green,
London
NW10 2HH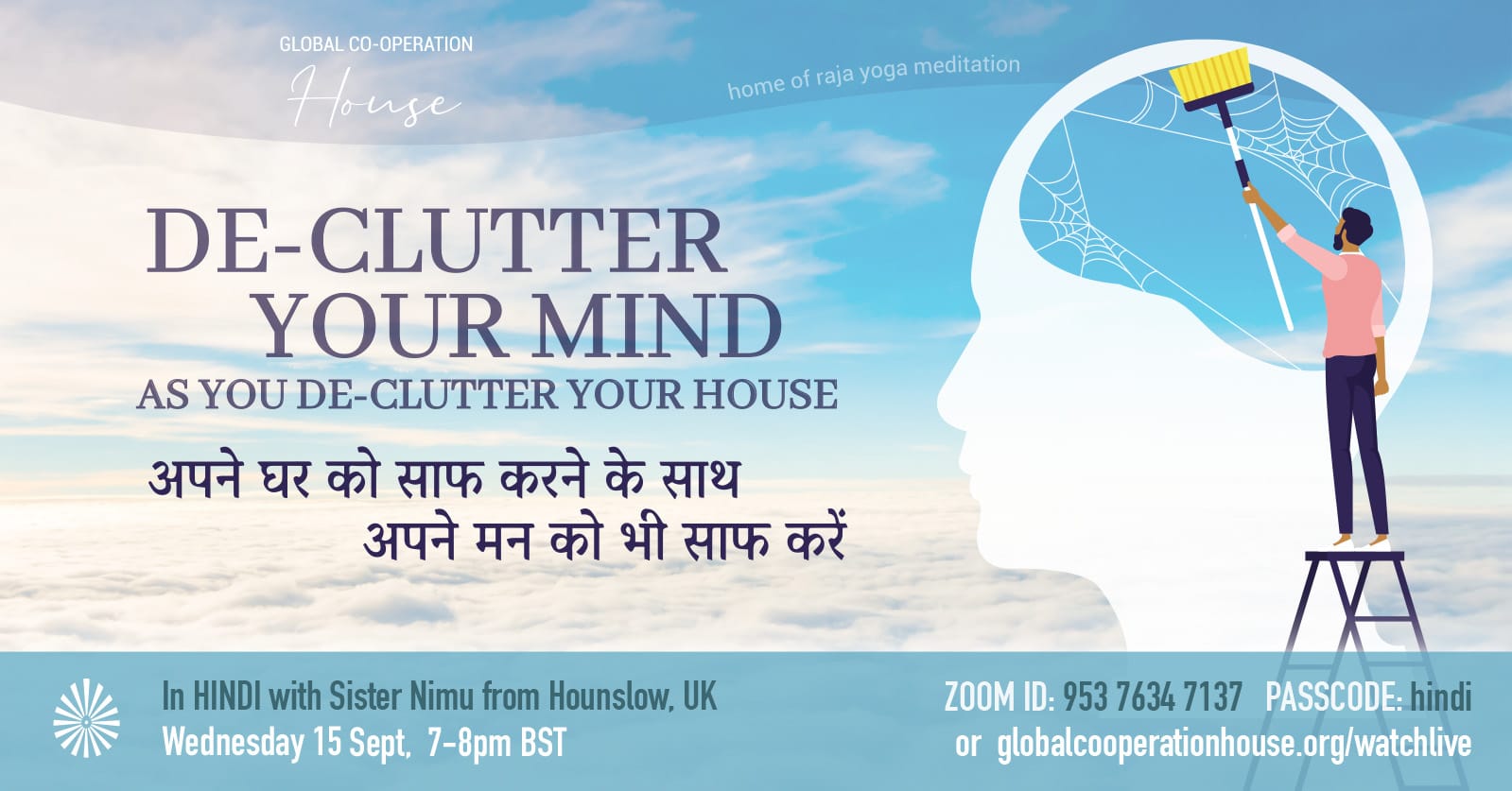 Our pre-festive preparation is usually to clear out cupboards and get rid of dust from all corners of our house. However, sometimes the clutter is not just on a physical level because we often carry mental and emotional clutter too. So, spiritually, what does cleaning signify and how do we de-clutter our mind too?
Speaker - Sister Nimu, UK
Sister Nimu's first encounter with the teachings of Brahma Kumaris was in 1975 when she was in her early teens. She was attracted to the purity and simplicity of the knowledge and naturally found herself drawn to this spiritual path which she has been leading for more than 30 years.
Sister Nimu has lived in the UK for most of her life, having spent some time in the USA and Canada where she shared her spiritual insights of Raja Yoga Meditation.
She is a very generous hearted soul and loves cooking for which she has a natural talent!! She is famous for her hospitality.
Sister Nimu believes that spiritual truth and knowledge do not need to be complicated, and many have been touched by the simplicity of her approach which is both practical and effective, as well as her light-hearted nature.
Date(s)
There are currently no planned dates.