Inner Space Oxford,
21 Broad Street,
United Kingdom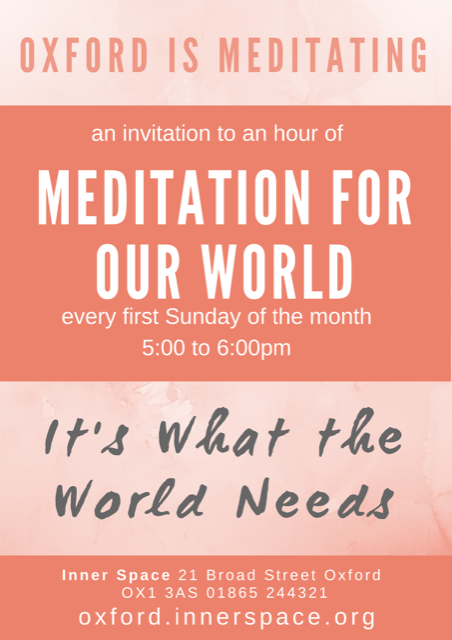 You're invited to take part in an hour of meditation - with music, silence and guided meditations.
The aim of this hour is to reconnect to our own higher nature in order to benefit oneself and share peaceful vibrations with the world.
No booking required
Date(s)
There are currently no planned dates.