Global Co-operation House,
65-69 Pound Lane, Willesden Green,
London
NW10 2HH
Most of us have had the experience of a line or snatches of a song replaying over and over again in our minds. Can we be spontaneous, authentic and at the same time careful, so that the song that flows out through our words and actions is worthy of a replay - and is also music to other people's ears? Are we sometimes held back by feelings of insecurity and fear? Or are we even singing someone else's song? Let's make sure that our best song is being voiced and heard.
Speaker: Georgina Valentine
Georgina has been practising and teaching meditation with the Brahma Kumaris for 25 years. With a background in the arts, she has worked for several community projects and is interested in developing a balance of 'head' and 'heart' in her responses to all that life offers.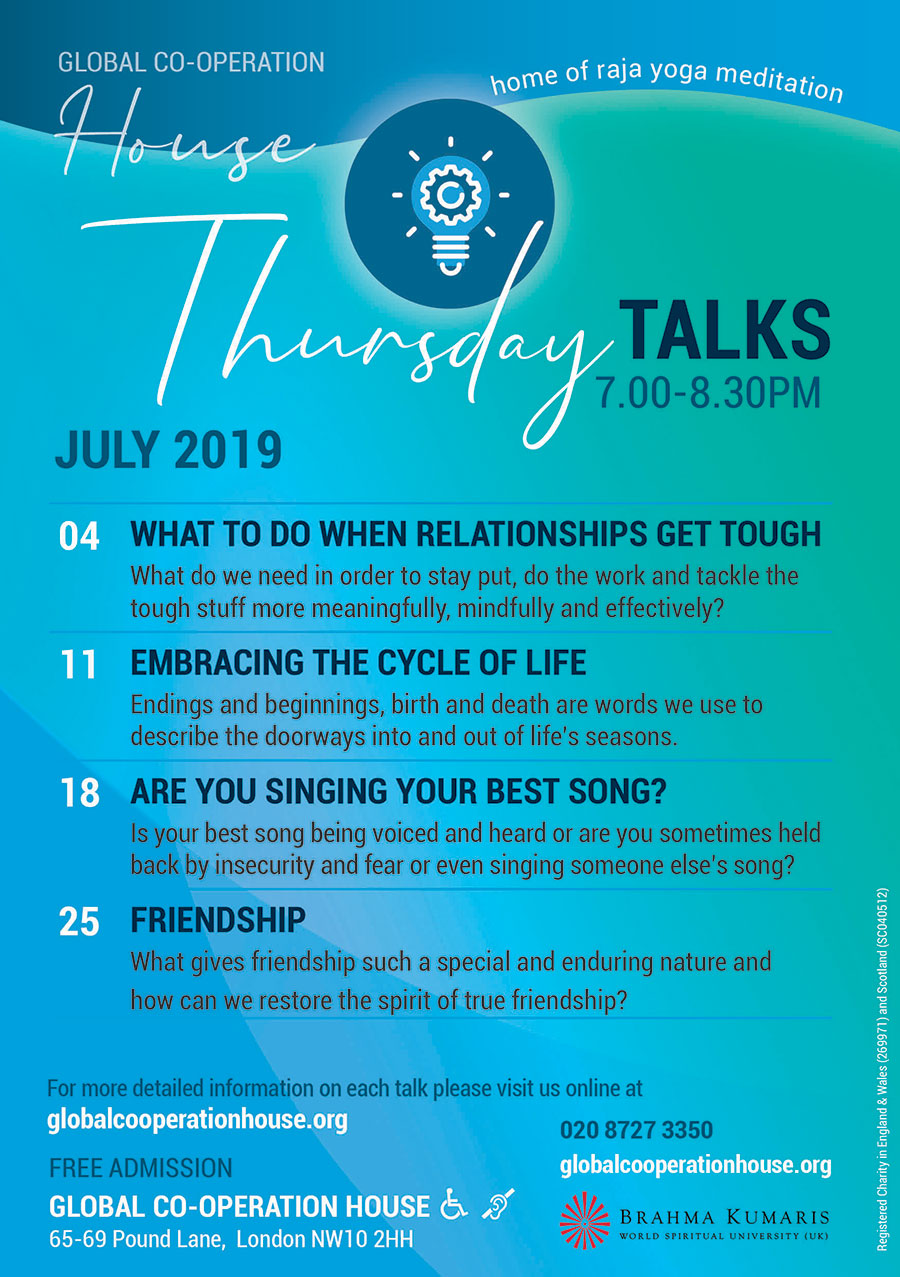 Date(s)
There are currently no planned dates.