Harold Road Center,
170 Harold Road, Upton Park, London, E13 0SE ,
London
E13 0SE
What does it mean to be "spiritual"? Is Spirituality exclusive to some and not others?
Discover what spirituality means and how it is accessible to every individual at no extra or hidden costs.
Speaker:
Sister Indu, Indian born but brought up in the UK, has been practising meditation for over 20 years. She is a gifted and inspiring speaker and has gained a lot of spiritual insights through the years. Her generous heart and personal wisdom inspires many. Her wealth of experience will present a very enjoyable and interesting evening.
For further information:
Email
This email address is being protected from spambots. You need JavaScript enabled to view it.
or Call 07440415635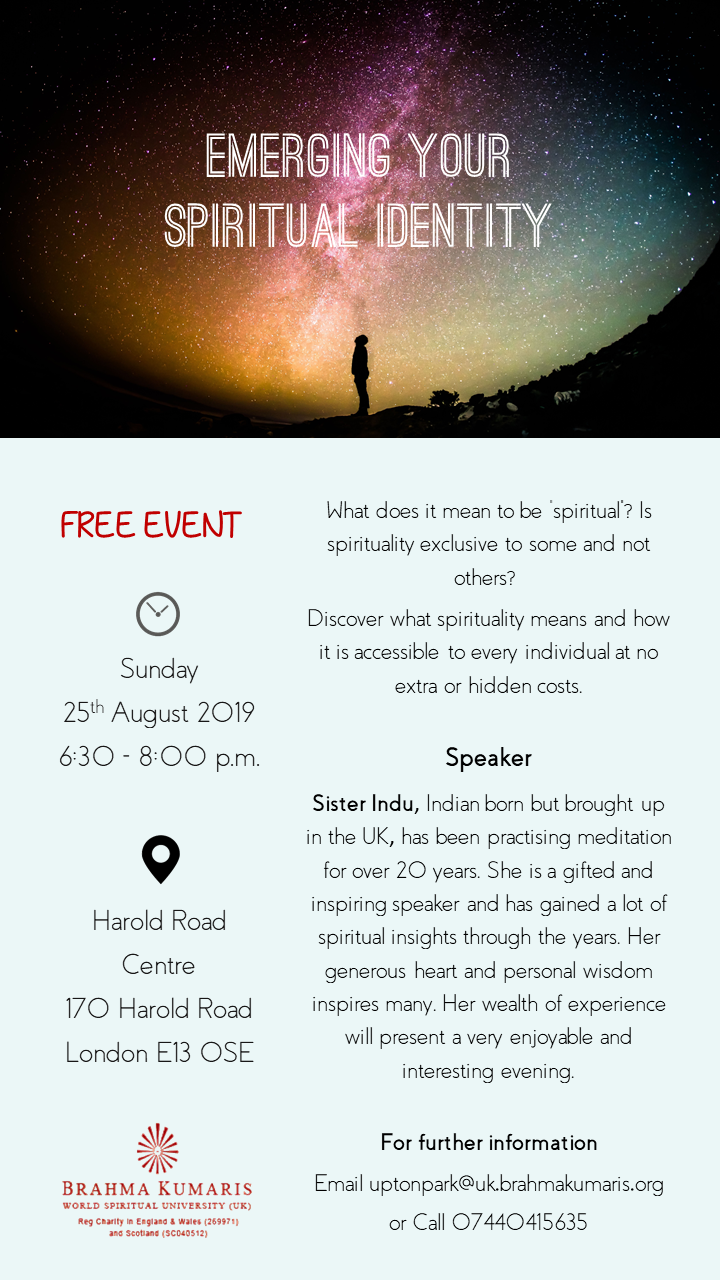 Date(s)
There are currently no planned dates.