Harold Road Center,
170 Harold Road, Upton Park, London, E13 0SE ,
London
E13 0SE
Even when our immediate environment is danger free, our minds and bodies have been programmed to interpret inevitable daily ups and down as threats to our well-being. This results in seeking false security and fleeing false threats, constantly reinforcing the illusion that there is something to fear. To feel safe from inside your heart and soul whilst living in an increasingly chaotic world, takes a whole new perspective on those eternal questions, of 'who am I?', 'why am I here?' and 'what is my purpose?' The deeper we go, the safer we feel.
Speaker:
Vijay Deshpande, Design Engineer by profession, has good understanding of East and West cultures as he has lived in Australia, India and now in the UK. He has a gentle sense of humour and loves to explore the practical application of spirituality in daily life. Within the Brahma Kumaris, he helps and facilitates conversations, workshops and global projects that empower youth and young adults.
For further information:
Email
This email address is being protected from spambots. You need JavaScript enabled to view it.
or Call 07440415635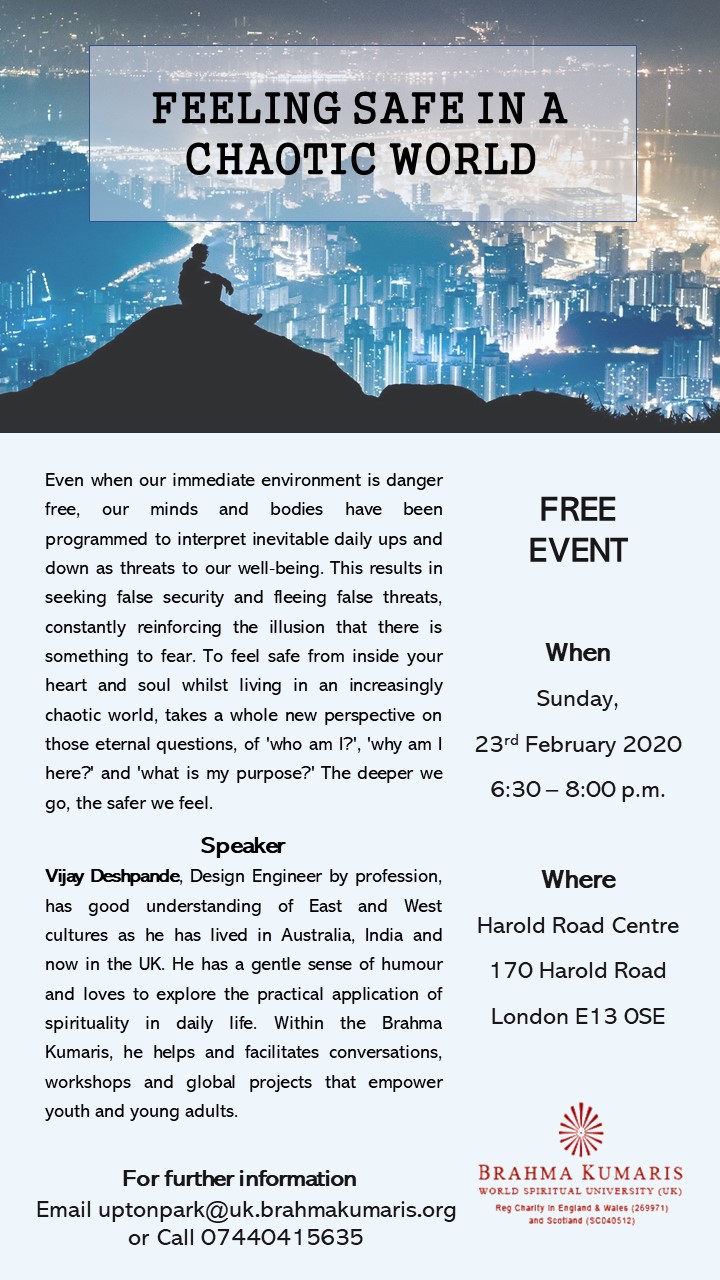 Date(s)
There are currently no planned dates.