I cannot afford to overlook the influence that other people have on me.
There are cases where people quarrel, fight, and even commit murder because they are influenced by gossip, influenced by the words of others. To what extent do I check that I'm not being influenced by gossip? Negativity in the mind is like poison. Negative thoughts are the seed of negative actions. It might seem like a simple everyday occurrence - my friends tell me in the strictest confidence that such and such a person is like this and does so and so. I listen and accept without question because of the friendship. My attitude and actions now become influenced by my friends' words, and I find myself acting and reacting by the information fed me. Gossip brings sorrow, heaviness, and distrust. Poison can come in many disguises, but poison is poison. Whether from an enemy or a friend.
A short talk with a chance to ask questions and ending with a meditation. Why NOT take a break and join us?

The host will connect you when the event starts. Please keep your microphone muted and camera off (bottom left of the live screen) so as not to distract the other participants. You can change your view by selecting the Speaker/Grid View options in the top right corner, or swiping the screen sideways on a smartphone or tablet.
All our events are offered free of charge - voluntary contributions are gratefully received.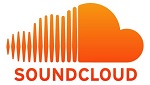 Date(s)
There are currently no planned dates.