Everyone is looking forward to life returning to normal.
But because the world has changed no one is quite sure what that normal will look like. Should we aim to go back to the way we were before the pandemic? Or should we be looking forward with a new perspective, with fresh eyes to something new, something different that enables us to stay strong in the face of adversity? How can we build on the courage and compassion we've seen during this crisis and move ahead with respect, unity, and love in a new way that embraces our differences, brings us together and holds everyone's heart safe? What needs to happen for our communities to stay strong and feel supported, whatever happens?
A short talk with a chance to ask questions and ending with a meditation. Why NOT take a break and join us?

The host will connect you when the event starts. Please keep your microphone muted and camera off (bottom left of the live screen) so as not to distract the other participants. You can change your view by selecting the Speaker/Grid View options in the top right corner, or swiping the screen sideways on a smartphone or tablet.
>> CLICK HERE << TO STAY UPDATED AND JOIN OUR MAILING LIST.
All our events are offered free of charge - voluntary contributions are gratefully received.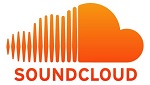 Date(s)
There are currently no planned dates.