Never believe anyone who says we cannot change. Vision is one of the secrets of personal transformation. We are all artists - our mind is the arena of creation and vision is what we are constantly creating.
What is your vision of yourself today - patient, relaxed, positive or tense, tight and negative? Which do you prefer? So be creative - what does patience look like, feel like, what are you doing that's different when you are patient and you are expressing your power to … wait? Always start with vision not action. See it and you will be it. Be it and you will do it. This is how we create our own life.
A short talk with a chance to ask questions and ending with a meditation. Why NOT take a break and join us?
All talks are recorded and are available by CLICKING HERE >>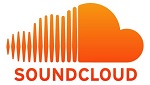 (Search for Brahma Kumaris UK if not using a computer to access SoundCloud)
Here is the link to join us live using Zoom ID: 845 4336 1541 - Password: 626 079.
The host will connect you when the event starts. Please keep your microphone muted and camera off (bottom left of the live screen) so as not to distract the other participants. You can change your view by selecting the Speaker/Grid View options in the top right corner, or swiping the screen sideways on a smartphone or tablet.
If you don't have Zoom already installed, then:
For PCs and Laptops
Click https://zoom.us/download and download 'Zoom Client for Meetings' - other options are listed beneath.
For Phones, Tablets and iPads
Search in your App Store for Zoom (a white camera logo with a blue background) and install the app.
All our events are offered free of charge - voluntary contributions are gratefully accepted.
>> CLICK HERE << TO STAY UPDATED AND JOIN OUR MAILING LIST.