With so many choices and decisions, so many demands from people and events in our modern, fast changing world, it's a real challenge to keep it simple.
Making it simple means making things easy and clear. The magic wand to wave over your life is planning and prioritising. Make long and short term plans and then prioritise. Then practice taking one thing at a time, so you can have one thought at a time, with some space before you have to have your next thought. But don't get attached to your plans or priorities. Be flexible and yet focused and in this way, you can teach yourself to think and act simply. One thought at a time at your own pace, in your own space. A simple life is a contented life.
A short talk with a chance to ask questions and ending with a meditation. Why NOT take a break and join us?

The host will connect you when the event starts. Please keep your microphone muted and camera off (bottom left of the live screen) so as not to distract the other participants. You can change your view by selecting the Speaker/Grid View options in the top right corner, or swiping the screen sideways on a smartphone or tablet.
All our events are offered free of charge - voluntary contributions are gratefully received.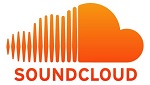 Date(s)
There are currently no planned dates.